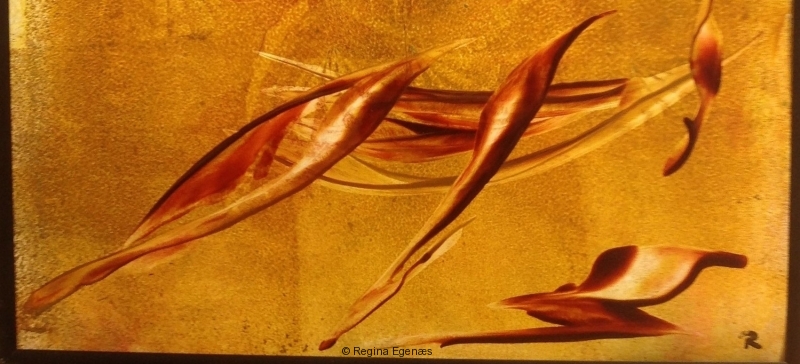 I am teaching Encaustic-Art "Wax painting".  Teaching takes place in my studio on Denmark's most beautiful island of Fur, with the most beautiful view over the water. The ferry sails day-and-night and it takes only 4 minutes.
Courses takes place all year round.
Lessons – 4 hours from 10 a.m. to 2 p.m.
Please bring a pinny.
Free coffee and or tea and cake is offered during the course.
Price:                      € 105,00 with materials included
Private lessons:   € 125,00 with materials included
Please phone or send e-mail so we can find a schedule that suits you.
Address:             Bette Jenses Vej 6,     DK-7884 Fur
Enrollment via e-mail: regina@egenaes.com   
or per Phone: + 45 58245025   – Mobile: +45  2363 2365
The Island of Fur is awesome and varied, particularly scenic and geological and a lot of possibilities for overnight accommodation. I would like to help you to find accommodation.
I use only non-toxic Beeswax-colors.
I am also selling Encaustic-Art Tools and Materials for painting.  More details in the Encaustic pricelist April 2015 – English v1.0.
NB! Photos, Audio / Video recordings are not allowed